Process Equipment Corporation manufactures a varied range of Flush Bottom Valve for chemical, food, beverage industries and drainage operations. Flush Valves are manufactured using fine quality of stainless steel material. The Valves are used in reaction vessels, autoclaves and other pressure vessels.
The Flush Bottom Valves is manufactured using the new technology to ensure better performance.We are among the reliable Exporters and Suppliers of Flush Bottom Valve in India. They are customized in different types: Flush Mount Bottom Tank Valve, Disc Type Tank Bottom, etc. Flush Bottom Tank Valve supplied by us is best suited among the clients in the domestic market.
The Flush Bottom Tank Valves are valued among the clients for their first-class features such as durability, reliability and sturdy construction. The valves are manufactured using qualitative material acquired from reliable vendors. These are available in different specifications customized as per clients' requirement.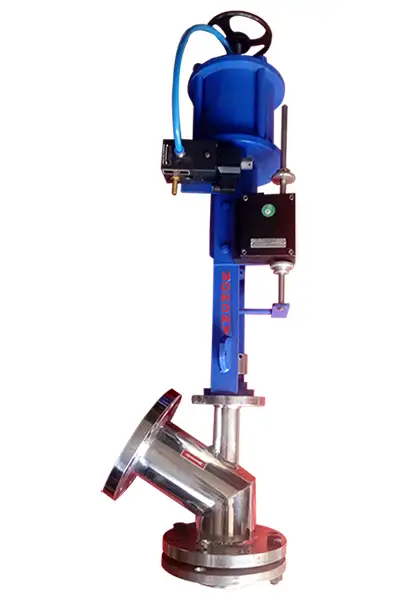 Flush Bottom Ball Valve
Identified manufacturer and most demanded brand for Flush Bottom Ball Valves which are designed so as to totally seal off the outlet nozzle at the inner vessel wall. Flush bottom ball valve has special surface designed inlet flange, directly welding and flush mounted at the bottom of reactor, tank, vessel or container, smooth tapered hole and super short distance between the valve ball and bottom can prevent the medium accumulate at the entrance, ensure the medium smoothly discharge. We are developed with an inhouse manufacturing unit as a result we can maintain quality in our products. Our Flush Bottom Ball Valve is designed for use in several conditions such as application: filter dryer, vacuum dryer, stirrer vessel, rector, chemical, pharmaceutical, food, etc.
Jacketed flush bottom ball valve
Process Equipment being a distinguished manufacturer of Jacketed Flush Bottom Ball Valves, which are used in the liquid or slurry industry. We are engaged in manufacturing the valves for different industrial use. We are engaged in designing the industrial valves which include different types of Flush Bottom Ball Valves which are extremely durable and work to achieve the perfect shutoff even after years of disuse. In this jacketed flush bottom ball valve the liquid, steam, oil or water that can be circulated in the jacket for heating or cooling of the liquid or slurry passing through the valve.
Y-type Flush Bottom Valve
Dominant manufacturer, supplier of wide range of Y-type Flush Bottom Valves which are fitted at the bottom of the tanks and vessels. These valves are used to empty, drain out the liquid, slurry or powder from the tanks or vessel fitted above it. Y-type Flush Bottom Valves are most appropriate for free-flowing liquids, slurries, semi-viscous products, resins, etc. Valves with suitable polymer lining will safeguard the valves and extend the life of it while working in a corrosive environment. It is used where enough space is available between bottom pad and the starrier of the tank. The mass load inside the tank helps closing & tight shut off the flush bottom valve.
Features of Flush Bottom Valves:
High durability and efficiency
Stronger Heavy Duty Construction
Compact Design
Resistance to corrosion
Long lasting performance
Made available in various designs and sizes
Keytag:
Flush Bottom Valve Price in India,
Ball Valves Manufacturers in India
,
Ball Valve Price In India
, Duplex Steel Ball Valves, Industrial Valve Dealer in Australia, Stainless Steel Ball Valve,
Flush Bottom Ball Valve
, Industrial Flush Bottom Ball Valve,
industrial ball valves manufacturer Mumbai, Delhi, Bangalore, Chennai, Industrial Flush Bottom Ball Valves in Ranchi, Noida, Kanpur, Indore, Hyderabad,Bhopal